It is often said, "No trip is complete without a visit to the Luxor Museum." Traveling to Egypt is probably the greatest tour you'd ever have in a lifetime considering the many historical artifacts contained in the country.
As a traveler, Luxor should be at the top of your list of places to visit while in Egypt, if you want to have an authentic Egyptian experience.
The Luxor Museum is one of the magnificent tourist sites you cannot afford to miss out on. It displays rare artifacts such as different archaeological finds of different eras in Egyptian history, statues of the Pharaohs, the Pharaoh's military chariots, goddess Hathor, and other Egyptian deities.
Make sure you read this article to the end. It gives you everything you need to know about the Luxor Museum, and how to plan your trip when visiting Egypt.
In this article, you will learn about:
Where Luxor Museum is Located
What to Expect from the Luxor Museum
Tips for Visiting Luxor Museum
Where to Stay Around Luxor Museum
Where is the Luxor Museum Located?
The Luxor Museum is a two-floor edifice established in 1975, on the West bank of the renowned River Nile in Egypt—precisely, situated on Center Corniche Avenue.
There are different means to getting there—by car, on foot, by flight—depending on where you are coming from and how convenient it is for you. Most tourists prefer flying into Cairo or Hurghada airports; this is because most flights from around the world frequently use these two airports.
Once in Cairo or Hurghada, you can take a domestic flight to Luxor, or by car, rail or bus, depending on your budget, and preference. Some people choose to travel by land in order to get a sight of the environment as they travel.
Alternatively, you can use the help of tour operators that offer you customizable trips to and fro your desired location. This option allows you to have a feel of the Egyptian experience while on your tour.
What to Expect from the Luxor Museum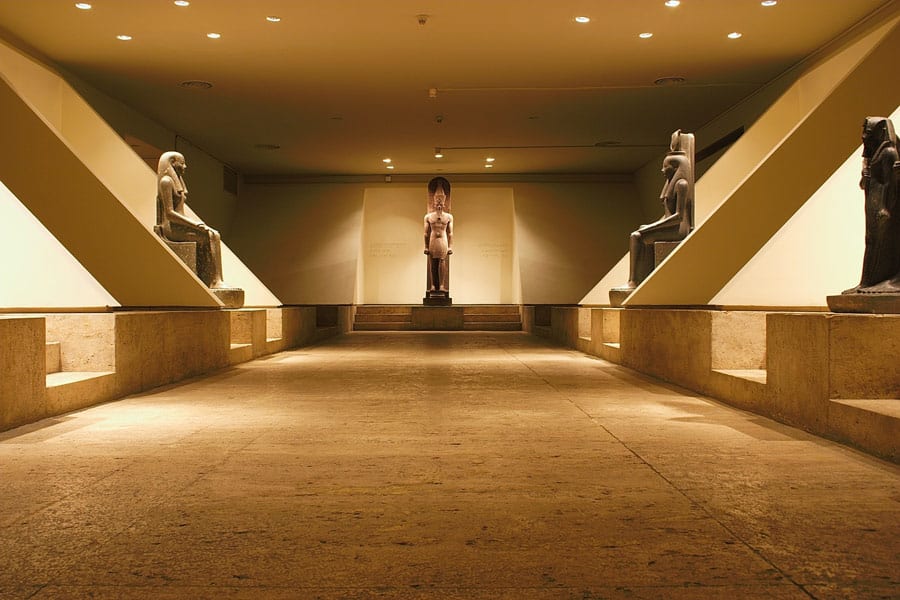 The Museum is home to so many rare historical artifacts that will leave you jaw-dropped. Some of the things to expect at the museum span four thousand years of history. Let's take a peep at some of them:
The Luxor Museum contains the statue of the Egyptian goddess of beauty called "Hathor." Her statue is made of black granite, stunning to behold.
The Museum houses a given number of artifacts from Tutankhamun's tomb.
The statue of King Sesostris I is made from colored limestone.
The Museum has a long statue of Thutmose III, who reigned as the 6th Pharaoh during the 18th Dynasty. Many believe he was one of the greatest Pharaohs in history. This statue is amazingly 90cm long.
You will also find Queen Toya's canopy head, dating back to the reign of Seti I.
The Museum also contains a collection of 26 statues of the New Kingdom that were found at Luxor Temple in the late 1980s. You'll be thrilled at the sight.
Tips for Visiting Luxor Museum
Just like every other aspect of life, there are principles, codes of operation, and tips to go your way around anything in life. In order to get the best out of your trip to the Luxor Museum, pay attention to the following tips:
Verify the Entry Fees
Tickets are sold at the Luxor Museum for access to the Museum. The Museum operates on dual fee charges; that is, there is a special fee for locals, while tourists have a designated fee they also pay. For instance, at the time of writing this article, tourists pay 70 EGP, while student tourists pay 35EGP. On the flip side, locals pay 8EGP, while students (locals) pay 4EGP. If you are a student, your ID would come in handy.
Take Note of the Opening Time
Note that Luxor Museum has different opening times for different seasons of the year. For instance, during the summer, the Museum opens twice a day; 9 a.m. –4 p.m., and reopens at 5 p.m. –10 p.m. During winter, the Museum opens from 9 a.m. up until 9 p.m.
Learn About the Weather in Luxor
It is also important to take note of the weather variations in Luxor so as to enable you to plan your trip effectively. The truth is, Luxor has mixed weather, though it is an incredibly dry place. Between June and August, the weather is as high as 41oC, but it gets as low as 8oC from December to February.
Where to Stay Around the Luxor Museum
Every tourist or traveler who's planning on visiting a place often asks this question: "Where can I stay when I visit the place?" The question is not out of place, especially if you have no one in Luxor you can stay with.
In Luxor, you have a variety of options to choose from—apartments, hotels, hostels, villas—where you can stay as you spend your days on the vacation.
We'll look at a few of the places to choose from as you plan on visiting the Luxor Museum.
Check Susanna Hotel Luxor
Susanna Hotel Luxor is one of the most recognized hotels around the Luxor Museum, half a mile away. Aside from its close proximity to the Museum, the hotel has comfortable rooms, along with some amazing freebies such as free Wi-Fi, and free parking. They also offer 24/7 services, along with an airport shuttle (you might want to consider this too).
Aracan Eatabe Luxor Hotel
With a 0.2 miles distance from Luxor Museum, you might want to check out Aracan Eatabe Luxor Hotel. It offers different kinds of room accommodations (single, double and triple rooms), along with basic hotel facilities such as a Garden, free Wi-Fi, a pool, a bar, and a 24/7 check-in.
Venus Hotel and Hostel Luxor
Venus Hotel and Hostel Luxor is barely 0.4 miles from Luxor Museum, and consists of private rooms; free Wi-Fi, free parking, an airport shuttle, a restaurant and bar, board games, etc. You might visit their website, learn more about their services, and see reviews from customers.
Emilio Hotel Luxor
This is another option to choose from. It is 0.3 miles from the Luxor Museum. Emilio Hotel Luxor is merely a five minutes' walk from Corniche. It is also interesting to note that this hotel is also close to the Luxor Temple.
Conclusion
Luxor Museum has so many historical artifacts to make your visit worthwhile. A visit to this museum gives you the opportunity to discover numerous historical facts you probably only heard about or read in books. At the Luxor Museum, you get to see and feel every piece of information you've ever wanted to know.
Have You Been to Luxor Museum Before? Kindly share your experience.