As Egypt makes a big comeback on the world's tourism radar, travelers are usually lured in by the cosmopolitan allure and ancient magic of its bustling capital Cairo. Most tourists are only concerned with Egypt's ancient temples, monuments and of course, the Great Pyramids of Giza. However, people are missing out on Egypt's wealth of natural spoils.
The more you trek further away from the urban confines of Cairo, the terrain changes, twisting and turning into diverse landscapes and unbelievable ecological hotspots. Travelers are so wooed by the dazzling structures in Cairo, Luxor and Aswan miss out on some remarkable spots. Outside of these urban hotspots, Egypt slows down and unspoiled nature takes over. Touting some of the Middle East's most unexpected natural wonders, Egypt is overflowing with ancient waters, migratory pathways and numerous places that are an absolute gem for bird watching enthusiasts, nature lovers and even history buff.
The diverse lakes in Egypt are considered hidden gems as most people including Egyptians do not even know they exist. We are here to fill you in.
Lake Qarun (Fayoum Governorate)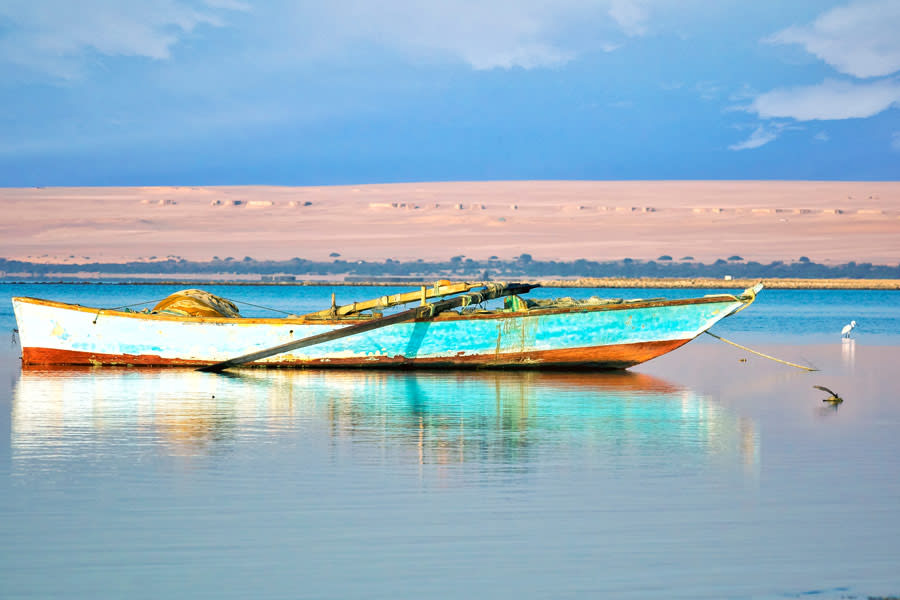 Capturing the imagination of curious global travelers and experienced explorers for years, Fayoum is a true treasure trove with its surreal diversity of typographies. It has everything from waterfalls in the middle of the desert to prehistoric whale fossils and one of the largest lakes in Egypt. The massive lake is a dazzling spectacle. A well-known destination for skilled birdwatchers, Lake Qarun's beautiful waters are home to a colorful variety of bird species. In fact, there are almost 100 different types of bird species there to be watched and admired. Visitors can catch a glance of huge swaths of flamingos, pelicans and even gazelles wading along its murky shores. It is not just a place to marvel at incredible nature but the lake has a lot of ancient history here. Just like the rest of Fayoum, Lake Qarun is home to numerous Pharaonic, Roman and Coptic sites. Through these ancient relics and location, the lake spells out the history of Egypt's long and checkered past in a charming way.
Lake Burullus (Kafr El Sheikh Governorate)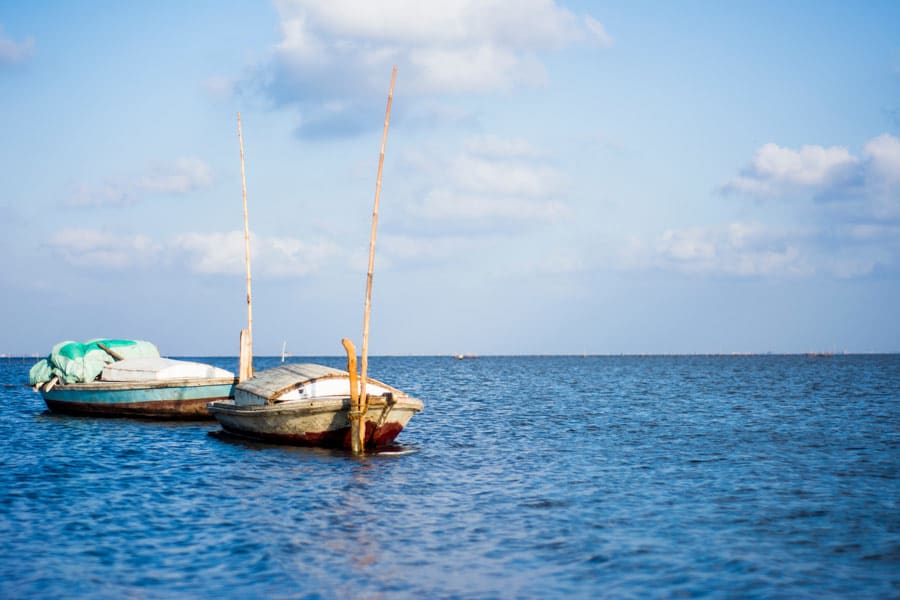 One of the most underrated lakes in Egypt, Lake Barullus is a marvelous sight to the eye and maybe it is a good thing that a lot of people have not discovered it. This ecosystem is made even more unique by the more than 50 different island that dot its relatively shallow waters. It is actually considered one of the largest lakes in Egypt and is home to many of the world's migratory bird who make a pit stop here as they make their routes across the world in different seasons. It has a unique location, straddling the border of the Mediterranean. A very thin sandbar separates it from the high salinity salt wasp and the dust-swept sand plans from the sea's violent waters.
Although it is located in a relatively rural city that tourists normally do not venture to in Kafr el Sheikh, this natural marvel is definitely worth visiting if you want to experience the full spectrum of Egyptian natural wonders.
The lack is an internationally recognized IBA (Important Bird Area). This is because it is a critical breeding hotspot for a wide variety of water birds and wetland animals. With a wide range of differing environments and ecosystems, Lake Burullus is the perfect habitat for the more than 130 land and water fauna that consider it to be their only home. If you are an avid birdwatcher, you should definitely pay a visit to one of the most special lakes in Egypt. In fact, there has been a firm push to increase tourism concerned with birdwatching in an attempt to lessen the area's dependency on dangerous hunting and poaching practices.
Lake Nasser (Aswan Governorate)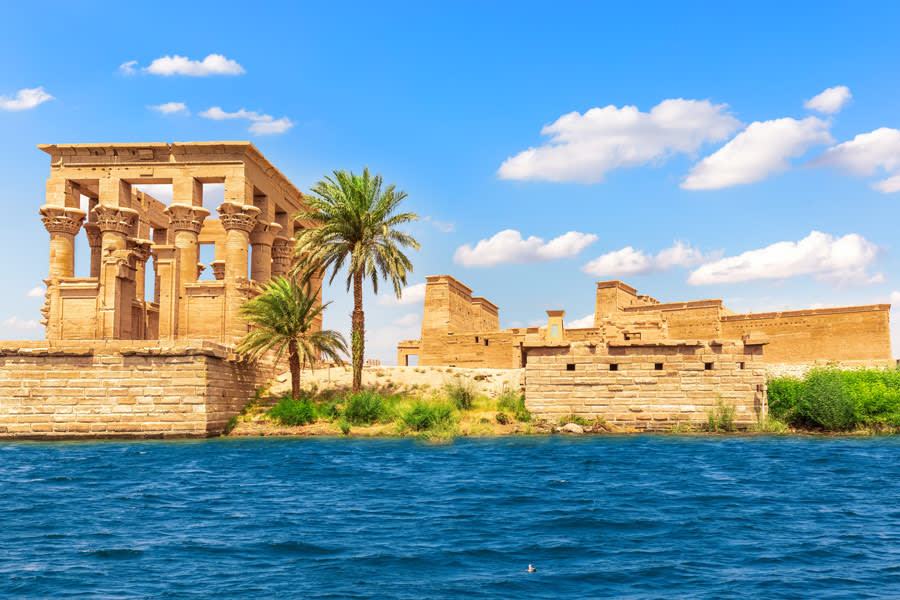 A celebration of the ingenuity of mankind in creating artificial lakes in Egypt, Lake Nasser s perhaps one of the most well-known lakes in all of Egypt due to its proximity to Nile Cruise's typical route between Luxor and Aswan. Usually people who make it to Aswan, opt to go to Lake Nasser to bask in the rich history and look at the amazing feat of Egyptian engineering.
This lake was formed as a result of the construction of the Aswan Dam and was officially completed in 1970 to ensure the country's water supply. Traversing borders, the massive reservoir spans from southern Egypt all the way into northern Sudan, telling stories of Egypt's ancient past and Nubia's ever-enduring tradition and culture along its stories water. Nile Crocodiles and an enchanting array of migrating bird species breathe life into its striking waters. A variety landscapes and environmental conditions nurture a rich aquatic ecological system with awe-inspiring biodiversity.
Wadi Rayan Lakes (Fayoum Governorate)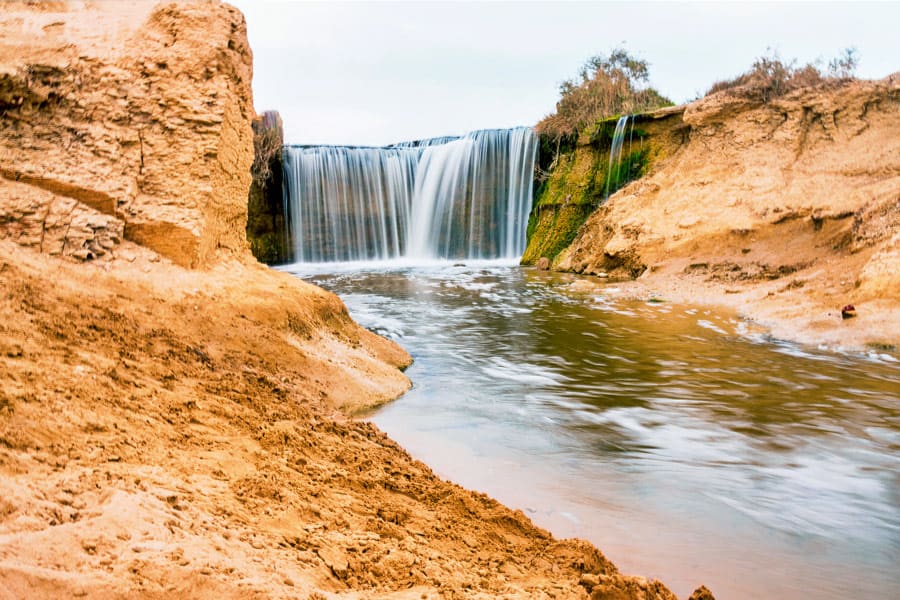 Fayoum's arid desert environment eventually leads into to squares of lush greenery and splendid waterfalls at the foot of one of Egypt's most ancient protected areas (which is also a UNESCO World Heritage site), Wadi El Rayan. Sprawling across almost 700 square miles, the natural reserve includes two of the most beautiful artificial lakes. In between these two lakes, you will find Egypt's biggest waterfall resting in the middle. Yes, a waterfall in the desert. This is the unimaginable charm of Egypt's surreal natural habitats. The closest spot to view the undulating water is from the lower plateau. This spot is the most ideal location to relish in the overwhelming beauty the best spot to gaze at the stunning beauty of its numerous drop-offs and even get yourself a little wet with a unique shower surrounded by vast desert landscapes all around.
Despite its deserted surrounding, the unspoiled habitat is brimming with an abundance of outstanding wildlife. In fact, it is considered a bird corridor, welcoming in migratory birds from all around the world. This is a joyous moment from all birdwatchers.
Siwa Lakes (Matrouh Governorate)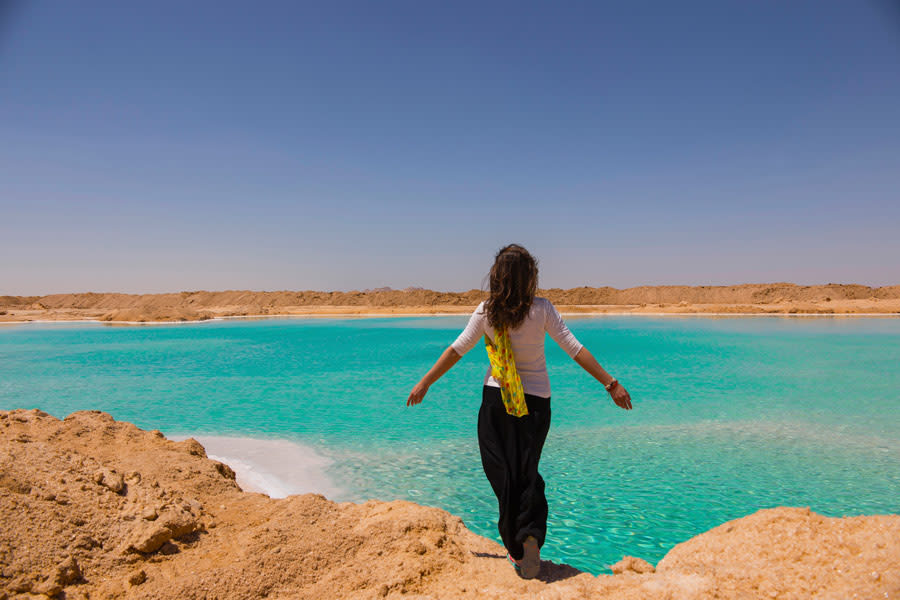 The product of the mixing of sand and wind over millions of years, Siwa's elaborate network of lakes, oases and thermal springs are probably Egypt's most visually appealing natural spoils. This extensive channel of azure waters and salt lakes is dotted with beautiful crystalline formations and enclosed by a ring of shimmering salt.