Top-Rated Things to Do in Hurghada
Introduction to Hurghada, Egypt
‍Perched along the pristine shores of the Red Sea, Hurghada is a hidden gem in the heart of Egypt. This bustling city, renowned for its crystal-clear waters, vibrant coral reefs, and year-round sunshine, has been a magnet for tourists from all corners of the globe. Hurghada's captivating blend of traditional Middle Eastern charm and modern luxuries make it an ideal destination for both thrill-seekers and those longing for a tranquil retreat.
Life in Hurghada moves at a leisurely pace, allowing visitors to immerse themselves in the natural beauty and rich history of this Egyptian haven. The city is a treasure trove of intriguing artifacts, captivating landscapes, and unforgettable experiences waiting to be discovered. Whether you're a history buff, a foodie, an adventurer, or a beach bum, Hurghada offers something for everyone.
Over the years, Hurghada has grown from a small fishing village into a vibrant city, offering a plethora of activities that cater to every visitor's desires. This guide aims to uncover the enchanting allure of Hurghada and highlight the top-rated activities that make this city a must-visit destination.
The allure of Hurghada: Why it's a must-visit
Hurghada, a city of contrasts, entices travelers with its diverse landscapes – from untouched deserts to shimmering beaches and bustling bazaars. The city's charm lies in its ability to perfectly blend the old and new; while traditional dhows glide across the azure waters, state-of-the-art resorts line the coastline, offering world-class amenities.
The city's intriguing history, vibrant culture, and stunning natural beauty are enough to captivate anyone. But what sets Hurghada apart from other tourist destinations in Egypt is its warm, welcoming locals. Known for their exceptional hospitality, the people of Hurghada go out of their way to ensure that every visitor feels at home.
In Hurghada, every day brings a new adventure. Whether you're diving into the Red Sea's vibrant marine life, embarking on a desert safari, or exploring ancient ruins, the city offers a myriad of experiences that are sure to leave you with unforgettable memories.
Top-rated outdoor activities in Hurghada
For those who crave the great outdoors, Hurghada is a paradise. The city offers a wide range of exciting outdoor activities that allow you to explore its stunning landscapes.
One of the most popular activities in Hurghada is a desert safari. These exhilarating excursions offer the opportunity to ride quad bikes or camels through the breathtaking Sahara Desert, providing stunning views of the sand dunes and a chance to witness the desert's unique flora and fauna.
For those who prefer water-based adventures, the Red Sea is a diver's paradise. The crystal-clear waters are home to vibrant coral reefs teeming with exotic marine life, making it one of the best diving destinations in the world. Snorkeling or diving in Hurghada is an experience like no other, as you get to explore the underwater wonderland that lies beneath the Red Sea's surface.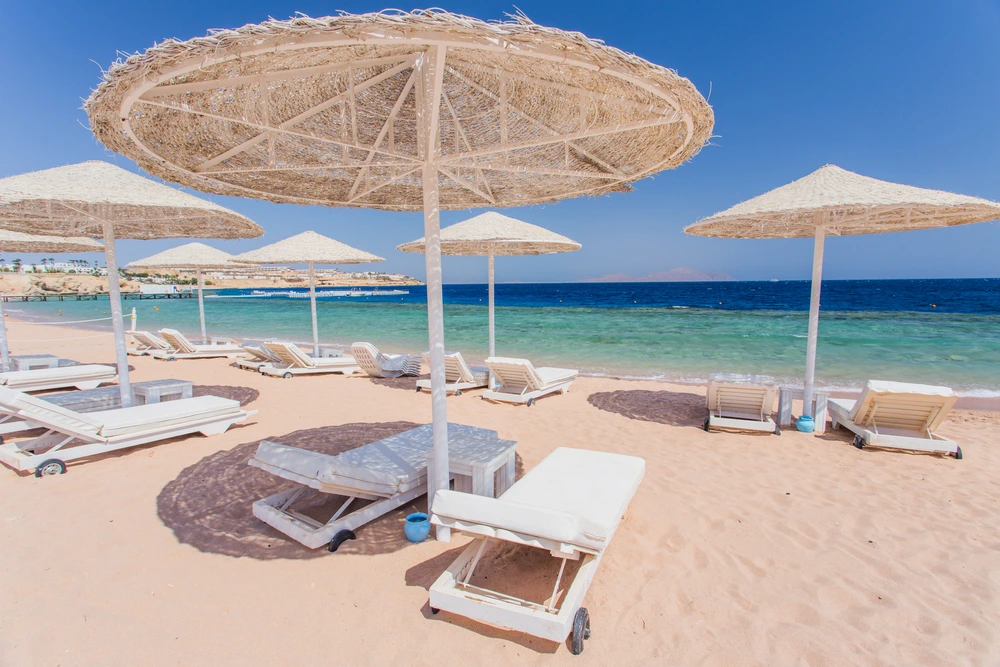 Exciting water sports in Hurghada
Hurghada's ideal location along the Red Sea makes it a hotspot for water sports. From windsurfing to kitesurfing, parasailing to banana boat rides, the city offers a wide range of exhilarating water-based activities that are sure to get your adrenaline pumping.
For thrill-seekers, jet skiing in the Red Sea is a must. The combination of warm, clear waters and the thrill of speeding across the waves makes this one of the most popular activities in Hurghada.
For those looking for a more relaxed experience, paddleboarding offers a unique way to explore the Red Sea's calm waters. This activity not only provides a great workout but also allows you to take in Hurghada's stunning coastline from a different perspective.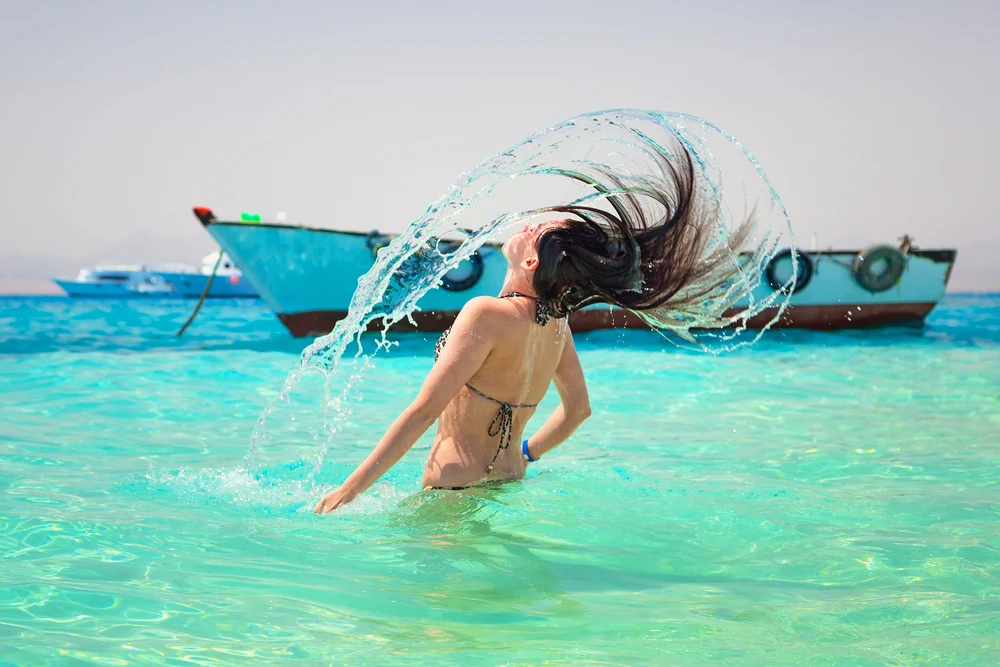 Historical sites to explore in Hurghada
While Hurghada is famous for its beautiful beaches and exciting water sports, the city is also steeped in history. From ancient temples to historic mosques, there are plenty of historical sites to explore.
One of the most significant sites is the Monastery of St. Anthony, one of the oldest Christian monasteries in the world. Located in the Eastern Desert, the monastery is a testament to Egypt's rich religious heritage.
Another must-visit is El Dahar Square, the old part of Hurghada. Here, you can experience the city's traditional charm, with its bustling markets, old-world architecture, and street vendors selling everything from spices to souvenirs.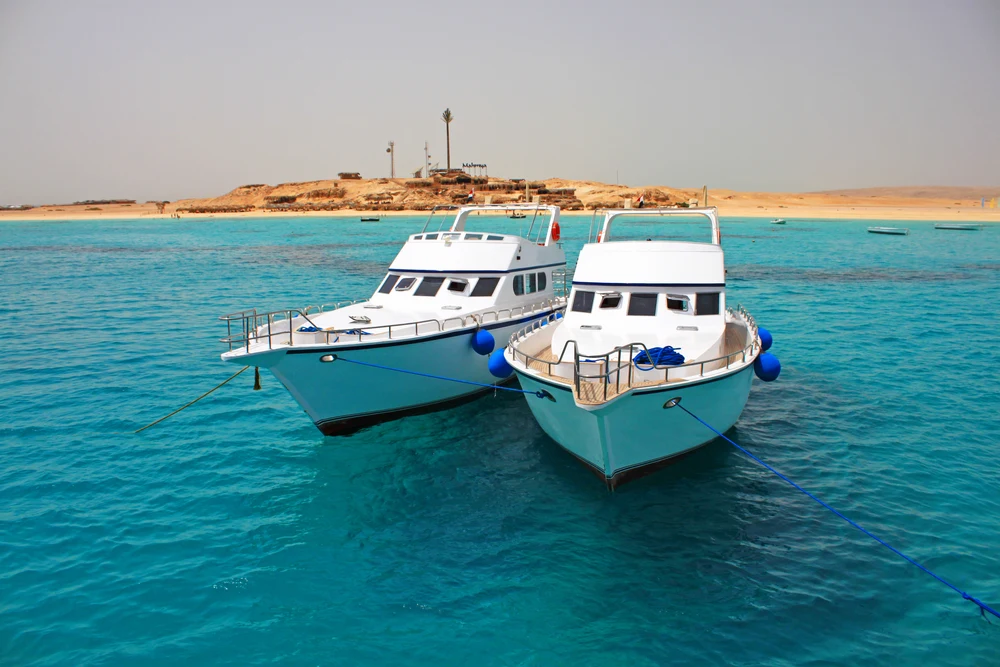 Experiencing the local culture and cuisine
To truly experience Hurghada, one must immerse themselves in the local culture and cuisine. The city's food scene offers a tantalizing mix of traditional Egyptian fare and international cuisines.
A trip to Hurghada would not be complete without trying the local seafood. Freshly caught from the Red Sea, the seafood in Hurghada is known for its exceptional quality and flavor. Whether you prefer grilled fish, succulent shrimp, or exotic squid, the city's many seafood restaurants will not disappoint.
From traditional folk music performances to belly dancing shows, Hurghada also offers plenty of opportunities to experience the local culture. The city's vibrant nightlife scene is the perfect place to enjoy traditional Egyptian music and dance, making for a truly unforgettable experience.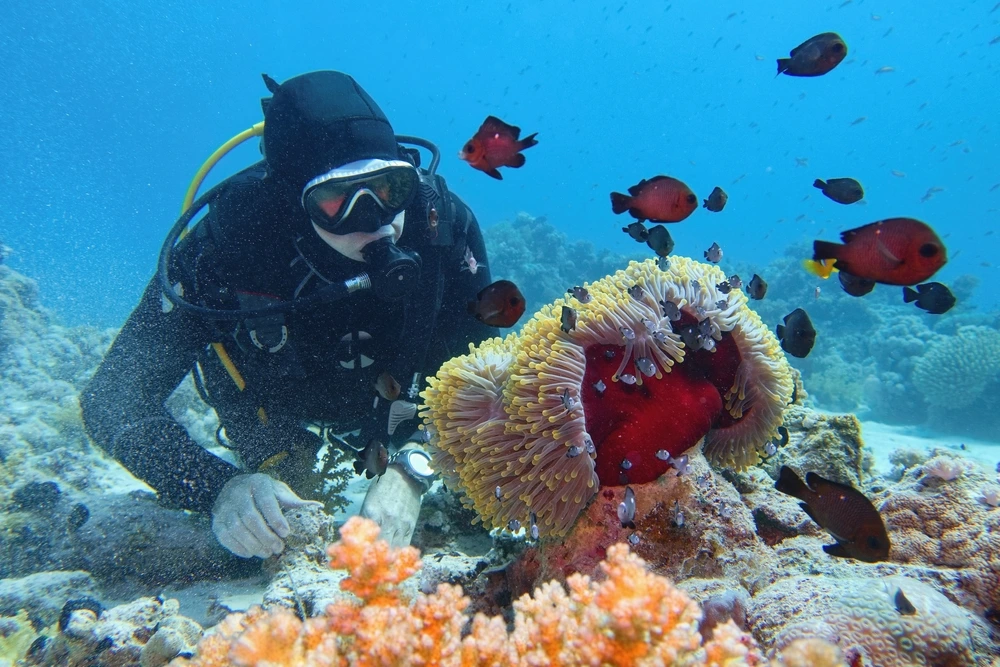 Nightlife and entertainment in Hurghada
When the sun sets, Hurghada comes alive with a vibrant nightlife scene. From bustling night markets to lively bars and clubs, the city offers plenty of options for a fun night out.
The Marina Boulevard, with its array of restaurants, bars, and shops, is a popular spot for locals and tourists alike. Here, you can enjoy a leisurely stroll, sample delicious food, or simply soak in the vibrant atmosphere.
For those who prefer a more relaxed evening, the city's numerous beachside cafes offer the perfect setting to enjoy a drink while watching the sunset over the Red Sea.
Family-friendly activities in Hurghada
Hurghada is not just a paradise for adults, but also a haven for families. The city offers a wide range of family-friendly activities and attractions that are sure to keep children of all ages entertained.
One of the most popular family attractions is Hurghada Grand Aquarium, a state-of-the-art facility that offers a fascinating glimpse into the diverse marine life of the Red Sea. From colorful tropical fish to majestic sharks, the aquarium is a must-visit for any family visiting Hurghada.
The city also boasts several beautiful parks and gardens, perfect for a leisurely stroll or a picnic. These green spaces offer a tranquil retreat from the bustling city, providing a perfect setting for some quality family time.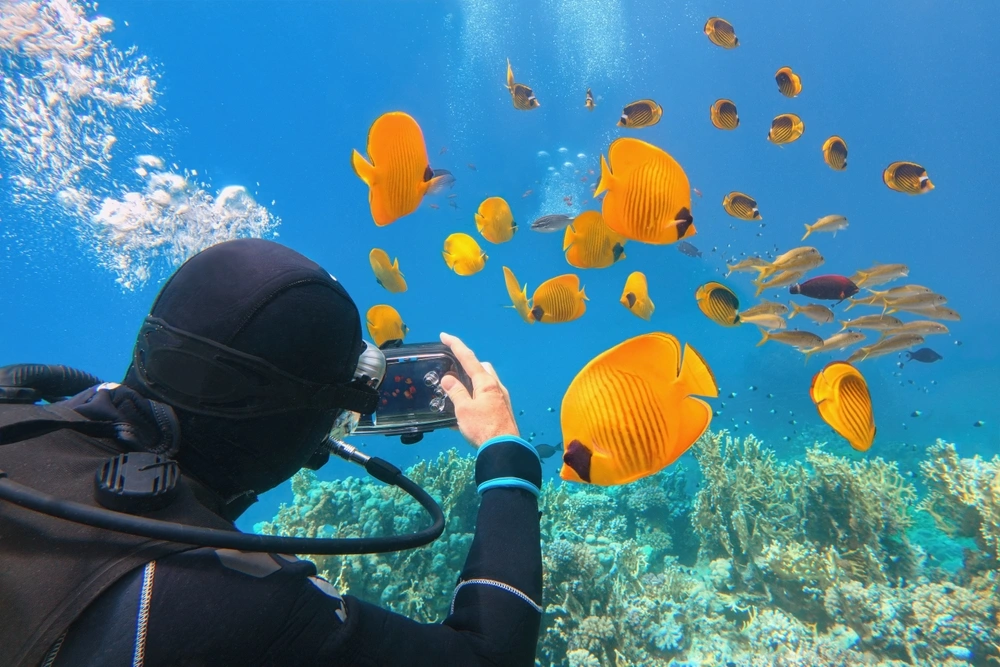 Seasonal events and festivals in Hurghada
Hurghada hosts a variety of events and festivals throughout the year, adding an extra layer of excitement to any visit. From cultural festivals to sporting events, there is always something happening in the city.
One of the most anticipated events is the Hurghada International Festival, a multi-day extravaganza featuring music performances, art exhibitions, and sporting competitions. This festival showcases the city's vibrant culture and diverse talents, attracting visitors from all over the world.
Another major event is the Red Sea Kiteboarding Grand Slam, which brings together the world's best kiteboarders for a thrilling competition. This event not only offers a spectacle for sports enthusiasts but also puts Hurghada on the map as a premier kiteboarding destination.
Essential tips for visiting Hurghada
When planning your trip to Hurghada, it's essential to keep a few things in mind to ensure a smooth and enjoyable experience. First, remember that the city experiences a desert climate, with hot summers and mild winters. Therefore, light, breathable clothing is recommended.
While Arabic is the official language in Hurghada, English is widely spoken, especially in tourist areas. However, learning a few basic Arabic phrases can enhance your travel experience and help you connect with the locals.
Lastly, respect the local customs and traditions. While Hurghada is more liberal than other parts of Egypt, it's important to dress modestly and behave respectfully, especially when visiting religious sites.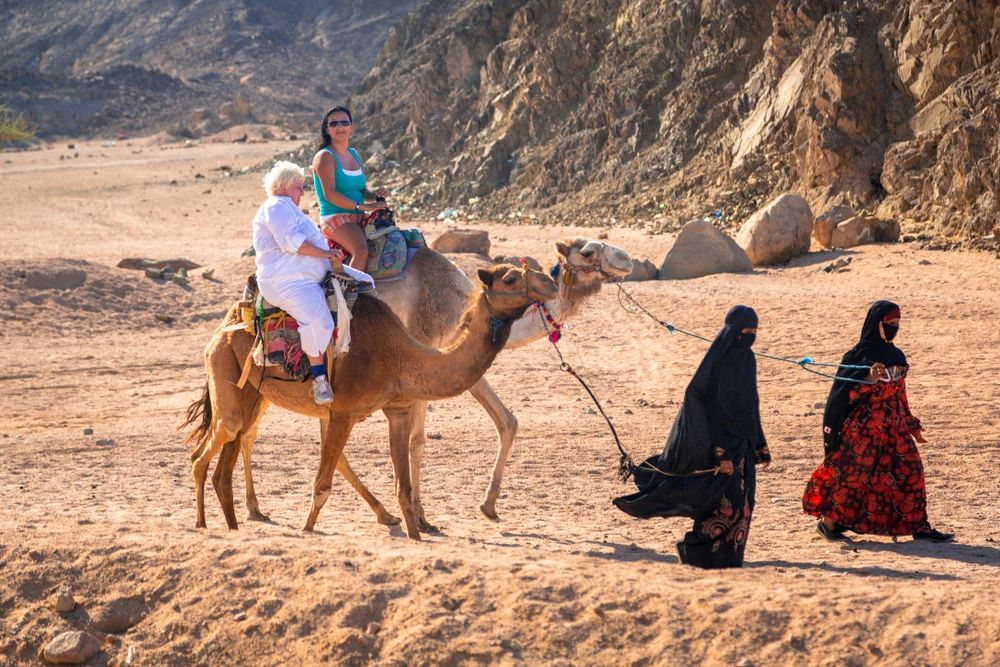 More Articles You May Like