Unleashing Egypt's Top Beaches: A Journey through ‍9 Breathtaking Paradises!
Introduction to Egypt's Beach Paradises
Picture this: the sun setting on the horizon, the waves gently lapping against the shore, the sand beneath your feet, and the air filled with the scent of the sea. This is not a scene from a tropical paradise in the Caribbean or the South Pacific, but rather, it's an everyday occurrence on Egypt's top beaches. Egypt, a country known for its ancient wonders and cultural heritage, is also home to some of the most beautiful beaches in the world.
To most visitors, Egypt may be synonymous with the Great Pyramids, the Sphinx, and the bustling bazaars of Cairo. However, Egypt's long coastline, stretching over the Mediterranean and the Red Sea, offers a different kind of charm, one that is equally captivating and awe-inspiring. From the crystal clear waters of the North Coast to the untouched beaches of Sinai, Egypt's top beaches are a testament to the country's diverse beauty.
In this article, the journey through Egypt's top beaches will be explored, a journey that will take you to nine breathtaking paradises. So pack your sunblock, sunglasses, and a sense of adventure as you prepare to discover the magic of Egypt's beach paradises!
Why Egypt's Beaches are a Must-Visit
Egypt's beaches are a must-visit for several reasons. First and foremost, they boast some of the most spectacular natural beauty in the world. From the pristine white sands of the North Coast to the stunning coral reefs of the Red Sea Riviera, each beach offers a unique and unforgettable experience.
Second, Egypt's top beaches are not just about sun, sand, and sea. They are also rich in history and culture, offering visitors a chance to explore ancient ruins, visit traditional fishing villages, and learn about Egypt's fascinating past. For instance, the beaches of Sinai are steeped in biblical history, while the North Coast is dotted with Greco-Roman ruins.
Third, Egypt's beaches offer a wide range of activities for all ages and interests. Whether you're a water sports enthusiast, a nature lover, a history buff, or simply a sun-seeker, you'll find something to love about Egypt's top beaches.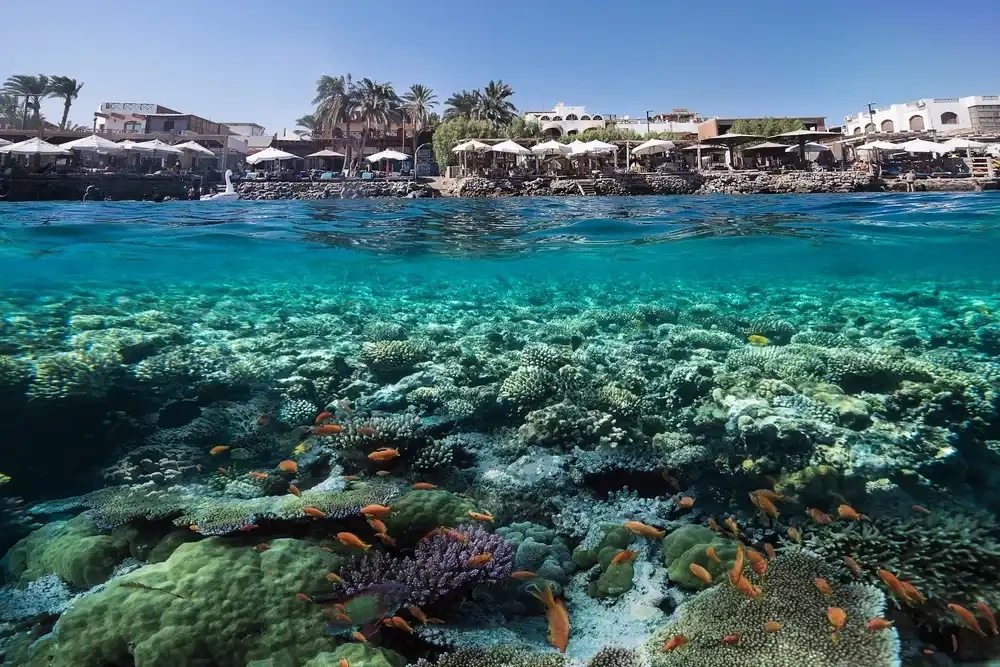 The Beauty of Northern Coast Beaches
The Northern Coast, also known as the Mediterranean Coast, is one of Egypt's most popular beach destinations. Stretching over 500 kilometers from Alexandria to the border with Libya, the Northern Coast is home to some of Egypt's most beautiful and luxurious beach resorts.
One of the highlights of the Northern Coast is its stunning beaches. Known for their white sands and clear turquoise waters, these beaches are a haven for sunbathers and swimmers alike. Many of the beaches are lined with palm trees, adding a tropical feel to the Mediterranean landscape.
The Northern Coast is also rich in history. Many of its towns and cities, such as Alexandria and Marsa Matruh, were important centers of the ancient world. Today, visitors can explore the ruins of these once-great civilizations, including Roman amphitheaters, Byzantine churches, and Pharaonic temples.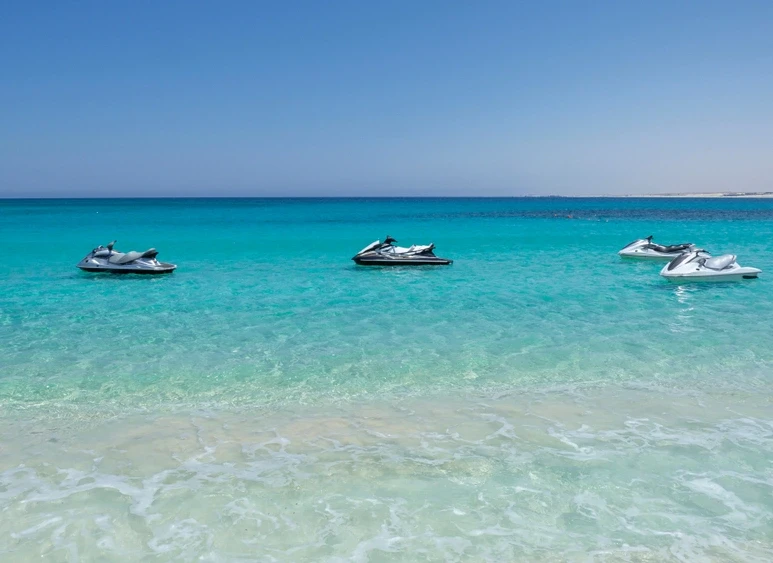 Exploring the Red Sea Riviera
The Red Sea Riviera, stretching from Suez to the Sudanese border, is another one of Egypt's top beach destinations. Known for its stunning coral reefs, the Red Sea Riviera is a paradise for divers and snorkelers.
The Red Sea Riviera is home to some of Egypt's most famous beach resorts, including Hurghada, Sharm El Sheikh, and Marsa Alam. These resorts offer a wide range of activities, from diving and snorkeling to windsurfing and kiteboarding.
The Red Sea Riviera is also known for its unique marine life. The warm, clear waters of the Red Sea are home to over 1,000 species of fish and hundreds of species of coral, making it one of the most biodiverse seas in the world. Visitors can explore this underwater paradise through snorkeling or diving excursions, or simply by relaxing on the beach and watching the sea life from afar.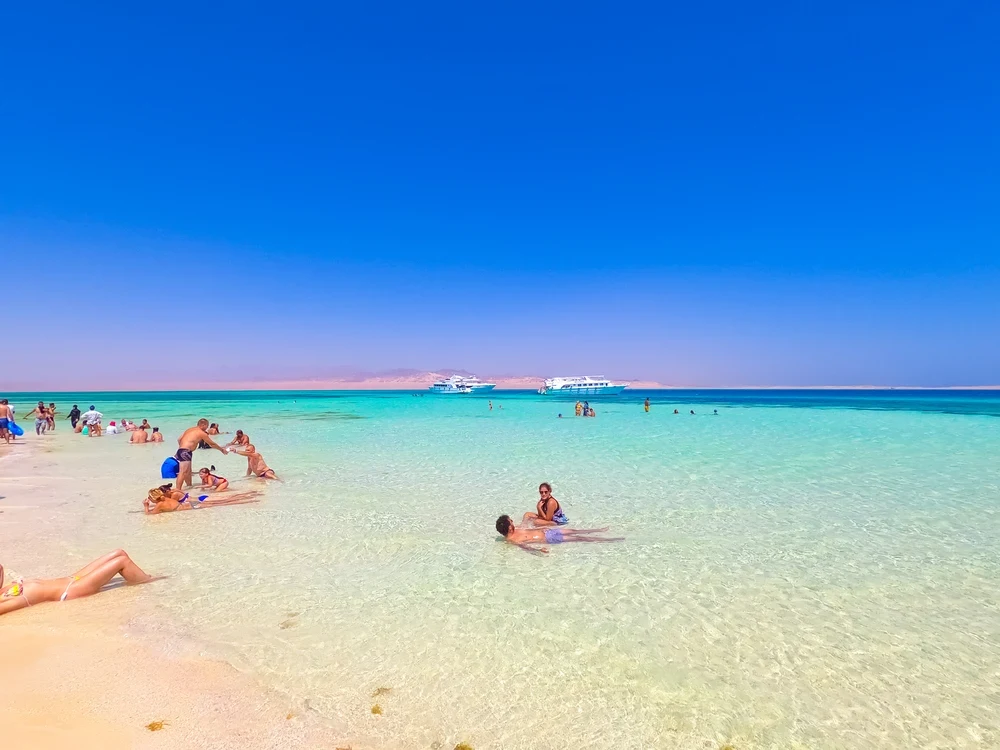 The Charm of Sinai Beaches
The Sinai Peninsula, located between the Mediterranean Sea and the Red Sea, is home to some of Egypt's most beautiful and untouched beaches. Known for its rugged beauty and spiritual significance, Sinai offers a unique beach experience.
The beaches of Sinai are known for their golden sands and crystal-clear waters. Many of them are located in remote, untouched areas, offering visitors a chance to experience nature in its purest form. The beaches are also surrounded by stunning landscapes, including mountains, deserts, and oases.
Sinai is also a place of great historical and spiritual significance. It is believed to be the location where Moses received the Ten Commandments from God, and it is home to several ancient monasteries and sacred sites. Visitors can combine a beach holiday with a spiritual journey, exploring the region's rich history and culture.
Unseen Paradises: Egypt's Lesser-Known Beaches
In addition to its famous beach resorts, Egypt is also home to several lesser-known beaches that are equally beautiful and worth visiting. These hidden gems offer a quieter, more secluded beach experience, away from the crowds and the hustle and bustle of the popular resorts.
One of these hidden gems is the beach town of Dahab, located on the southeast coast of Sinai. Known for its laid-back vibe and beautiful natural surroundings, Dahab is a paradise for divers, surfers, and nature lovers.
Another lesser-known beach destination is Marsa Nakari, a small village located in the south of the Red Sea Riviera. With its stunning coral reefs and abundant marine life, Marsa Nakari is a haven for divers and snorkelers.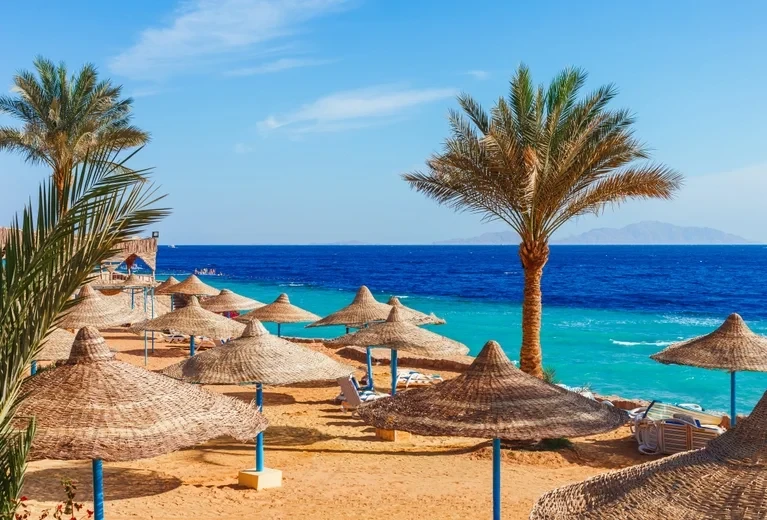 Tips for Visiting Egypt's Top Beaches
Visiting Egypt's top beaches can be an unforgettable experience, but it's important to be prepared. Here are a few tips to make your beach holiday in Egypt as enjoyable as possible.
First, make sure to pack appropriate clothing. Egypt's climate is hot and sunny, so lightweight, breathable clothing is a must. Don't forget your sunblock, sunglasses, and a hat to protect yourself from the sun.
Second, respect the local culture and customs. Egypt is a predominantly Muslim country, and modest dress is expected, especially in rural areas and religious sites.
Finally, take the time to explore beyond the beach. Egypt's beaches are wonderful, but the country has so much more to offer. Take a day trip to a nearby city, visit a historical site, or go on a desert safari to truly experience the diversity and richness of Egypt.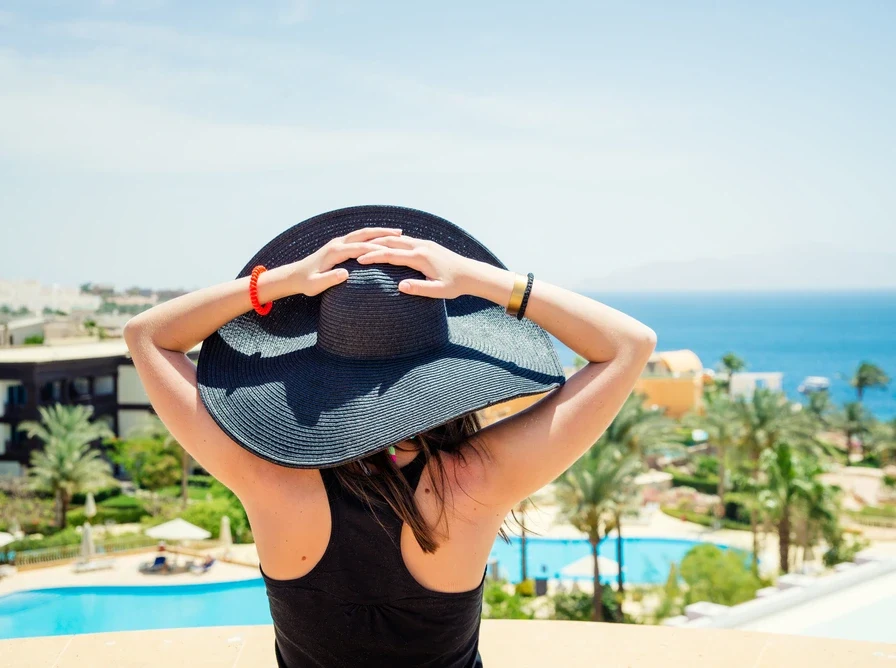 Egypt's Beach Resorts and Accommodations
Egypt's beach resorts offer a wide range of accommodations, from luxury resorts to budget guesthouses. Whether you're looking for a five-star hotel with all the amenities, a cozy bed-and-breakfast, or a self-catering apartment, you'll find something to suit your needs and budget.
Many of Egypt's beach resorts also offer a range of activities and amenities, including water sports centers, wellness spas, and kids' clubs. Some resorts also offer all-inclusive packages, which include meals, drinks, and activities, making your beach holiday even more convenient and stress-free.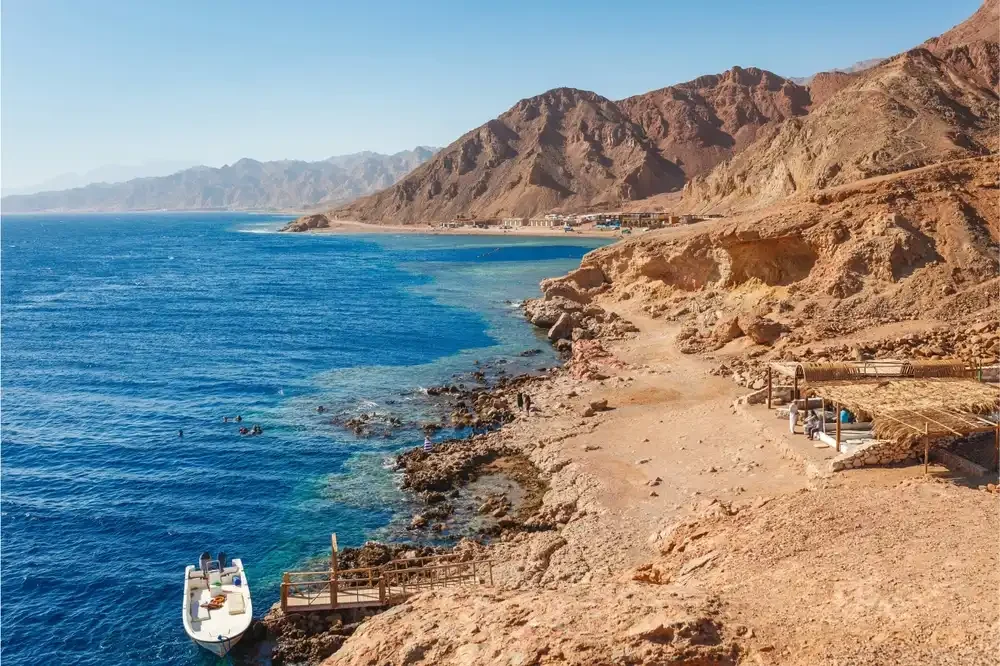 More Articles You May Like